Hotel Skeleton is a Puzzle game on Miniclip.com, where you are to hide and cast away all remains of Skeletons and other weird creatures, by battering them with a club.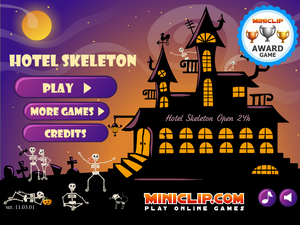 It is also one of the Award Games on the website.
As shown on the Game-site, the all that's used is the Mouse Button.